Campus Opticians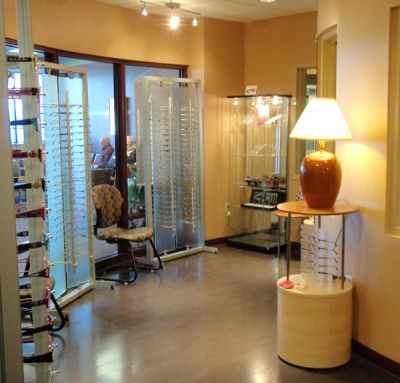 STOP IN AND FIND THE BEST SUNGLASSES FOR THESE BEAUTIFUL AUTUMN DAYS! GRAB A SNACK IN THE SHOP WHEN YOU VISIT AND HAVE PAUL ADJUST YOUR FRAMES FOR A BETTER QUALITY OF VISION!
Doctors Jackowitz, Moraitis and Bredvik of Springfield Eye Associates are the proud owners of Campus Opticians.
We strive to provide the same high-quality service as our other professional services. We want you to be happy with your glasses. Let PAUL SCIARRETTA, our licensed certified optician assist you with your eye wear.
He will help you select frames for attractiveness and self-esteem, matching the correct frame style for your prescription. He will suggest the best lenses for your prescription and the use of your glasses for daily, business, computer, sports and leisure activities. Take advantage of his expertise to obtain the best visual acuity for every lifestyle activity.
We are carrying a variety of new designer styles from Marc Jacobs, Vera Bradley, Kate Spade and Guess. We also have frames for those on a budget. Stop in soon so we may help you select the perfect eyewear to suit your needs!
Please to sure to check back regularly for our latest promotion!
We are open Monday through Friday, 8:30 a.m.-5 p.m.